| | | |
| --- | --- | --- |
| | Michael Hooker Microscopy Facility (MHMF.ORG) | |
Volocity - 3D & Time Lapse Viewing, Analysis, Quantitation, Tracking and Deconvolution
Note: This information page is available on line at: http://microscopy.unc.edu/Volocity
This page is for historical purposes only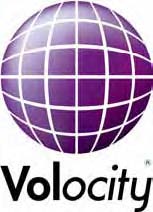 What is Volocity:
Volocity (Perkin Elmer/formerly Improvision) is a 3D and time lapse (4D) imaging program for:
Volume visualization - volume rendered, ray tracing, orthogonal views, maximum projection, stereo, VR
3-D/4-D Image processing
Analysis
Object measurement
Tracking (including 3-D)
Co-localization analysis in 2-D or 3-D
Deconvolution - blind or measured point spread function for confocal or widefield microscopes
Stack realignment
It can use data from diverse sources such as confocal microscopes & widefield microscopes. Volocity can easily import z-series &/or time lapse image sequences with from the Zeiss 510/7x0 or Leica SP2/SP5/SP8 or Olympus FV1000 or Biorad or Perkin Elmer confocal programs with meta data, C-Imaging data, as well as .tif and other image format image series.
Where can it be Used:
Volocity is installed on the image processing workstations in the Michael Hooker Microscopy Facility:
\\Schott high performance work stations - (Windows 7 - 64 bit, 8 GByte RAM, 1 GB OpenGL video)
\\Brewster - (Windows 7 - 64 bit, 32 GByte RAM, 640 MB + shared ram Video)
On your computer! You will need to have both an MHmicroscopy account and also have it activated to use the Volocity license server. Volocity runs on Macs, Windows 32 & Windows 64 bit. Obtain the appropriate Volocity software from the Perkin Elmer Volocity web site, install it, and connect to the license server. For adequate performance your computer should have sufficient RAM (> 1 GBytes or with Vista or Windows 7 >=3 GBytes) and a high performance OpenGL video card. Volocity installation software version 6.3 or later (Jul 2013): Windows 64 bit | Windows 32 bit | Mac. Newer versions, if available, will be available at the Perkin Elmer Volocity web site.
Who Can Use Volocity:
Users will need to arrange to have access to this software from facility personnel before being able to use the license server. Most users will use their MHmicroscopy user name and password, which must be activated for use with Volocity by facility personnel and is easily and quickly done. If you do not have an MHmicroscopy account please fill out this New User Information form and then contact Michael. Visualization and Quantification and Restoration (deconvolution) licenses will cost $3.00, $5.00 & $6.50 per hour for 1, 2 & 3 modules respectively. Much analysis done only requires one license and not two or all three. The Volocity LE viewer and image database organizer is free, but an activated account and connection to the license server is required.
License Availability:
Volocity licenses is currently off line. Ailable individually on a first come first served basis to users with Volocity activated MHmicroscopy accounts. Licenses availability is shown aton the license server web page
Getting your MHmicroscopy account activated or a new account for using the Volocity License server:
Contact Michael
Available Modules (please choose selected modules carefully in order to have the desired features available):
Combined Modules
For (LE) light version only instant access username=guest password=Volocity(LE).
Volocity uses an on line license server to assign a user license instance to run the program. See section 1. below.
Users who have not used Volocity via the license server should contact facility personnel to obtain an account or have their MHmicroscopy account enabled for access to the Volocity license server.
Perkin Elmer/Improvision (Volocity) Technical Support Desk 866-310-0932 (781-402-0134 781-402-0251 fax )
Volocity's latest available manual:

Sep 2011 version 6 manual
From Perkin Elmer/Improvision/Volocity web site :

\\Schott - Volocity v6 (64 bit) Windows 7 (64-bit) dual CPU, 8 GByte RAM, ATI Radeon 5700 with1 GB RAM.
\\Brewster - Volocity v6 (64bit) Windows 7 (64-bit) quad CPU, 16 GByte RAM, Video nVidia 8600 + 640 MB+shared RAM
1. Using Volocity
1.1 Connecting to the license server:

1.2 Opening/Creating a Volocity Image Library:

1.4 Viewing Modes

1.5 Enhancements/Filtering

1.6 Selections/cropping
2. Access to Volocity (Accounts)
No longer available
3. Links:
| | |
| --- | --- |
| | Last Updated: 2015-03-09 |
---